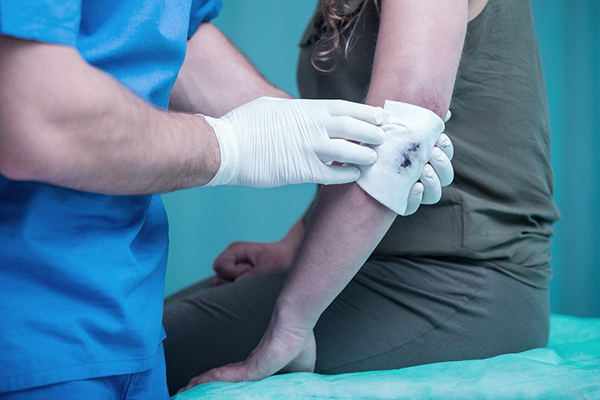 The Snyder Institute for Vascular Health and Research is dedicated to the evaluation and treatment of acute and chronic wounds, lymphedema and other vascular disorders. The Institute offers advanced modern services and vascular diagnostic testing equipment, as well as the latest innovations in wound care. Other common conditions that are evaluated and treated include venous leg ulcers, diabetic foot ulcers, post-surgical wounds and traumatic wounds.
The Snyder Institute is located on the lower level of the western side of the hospital near the Emergency Department. There is a patient drop-off area and convenient parking located immediately adjacent to the Institute.

To schedule an appointment, call 724-543-8536. Your physician may also fax us a referral request form or call us for an appointment.
Our patients are evaluated by one of our highly skilled physicians trained in wound care and hyperbaric medicine. They review the patient's medical history and medication usage, perform an in-depth physical exam, review or order appropriate diagnostic tests, provide education about the condition diagnosed and share a plan for individualized treatment options and goals.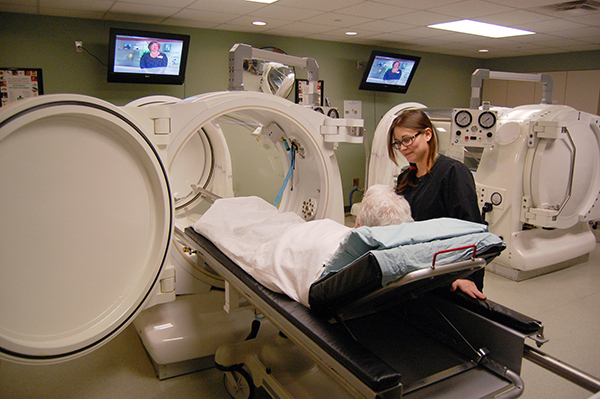 Always on the forefront of new treatment technology – ACMH Hospital implemented Hyperbaric Oxygen (HBO) Therapy in 2008. This interdisciplinary approach to the art of wound healing is offered by a team of specialists who are trained to assist patients with their wound treatment needs. This 100% pure oxygen treatment environment can promote wound healing and potentially prevent the need for amputation, non-healing wounds and other disorders. Innovative programs and treatment techniques employed at the Snyder Institute have been recognized and published within medical journals.
As part of the ongoing effort to offer ACMH patients the best in quality care, we are actively initiating and participating in clinical trials. The addition of this latest technology has allowed ACMH to further enhance the healing of complicated, non-healing wounds.