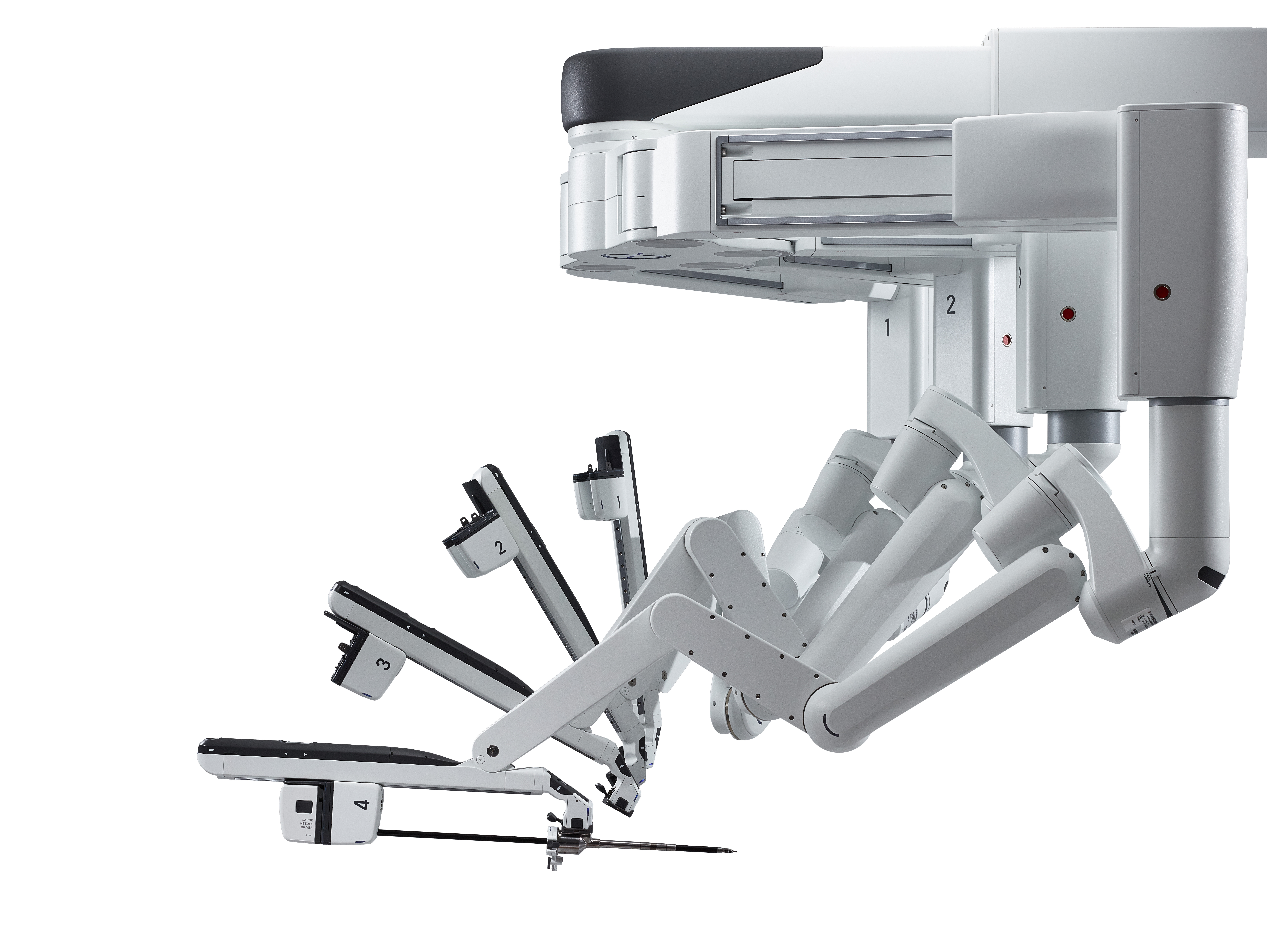 ACMH Hospital continues a tradition of innovation with the addition of robotic surgery.

The da Vinci Xi Surgical System is considered one of the most dynamic tools for robotic surgery in the world, and provides a level of precision that is simply not feasible with traditional techniques.

The robotic-assisted da Vinci Xi translates the surgeon's hand movements into smaller, more precise movements of tiny instruments inside the patient's body. Operated by a specially credentialed surgeon who is 100% in control during procedures, this technology improves comfort for patients and surgeons alike.

Robotic surgery will be utilized for several different procedures at ACMH Hospital, including: appendectomy, esophageal surgery, gallbladder removal, hernia repair, and spleen removal. Expect additional procedures in the near future!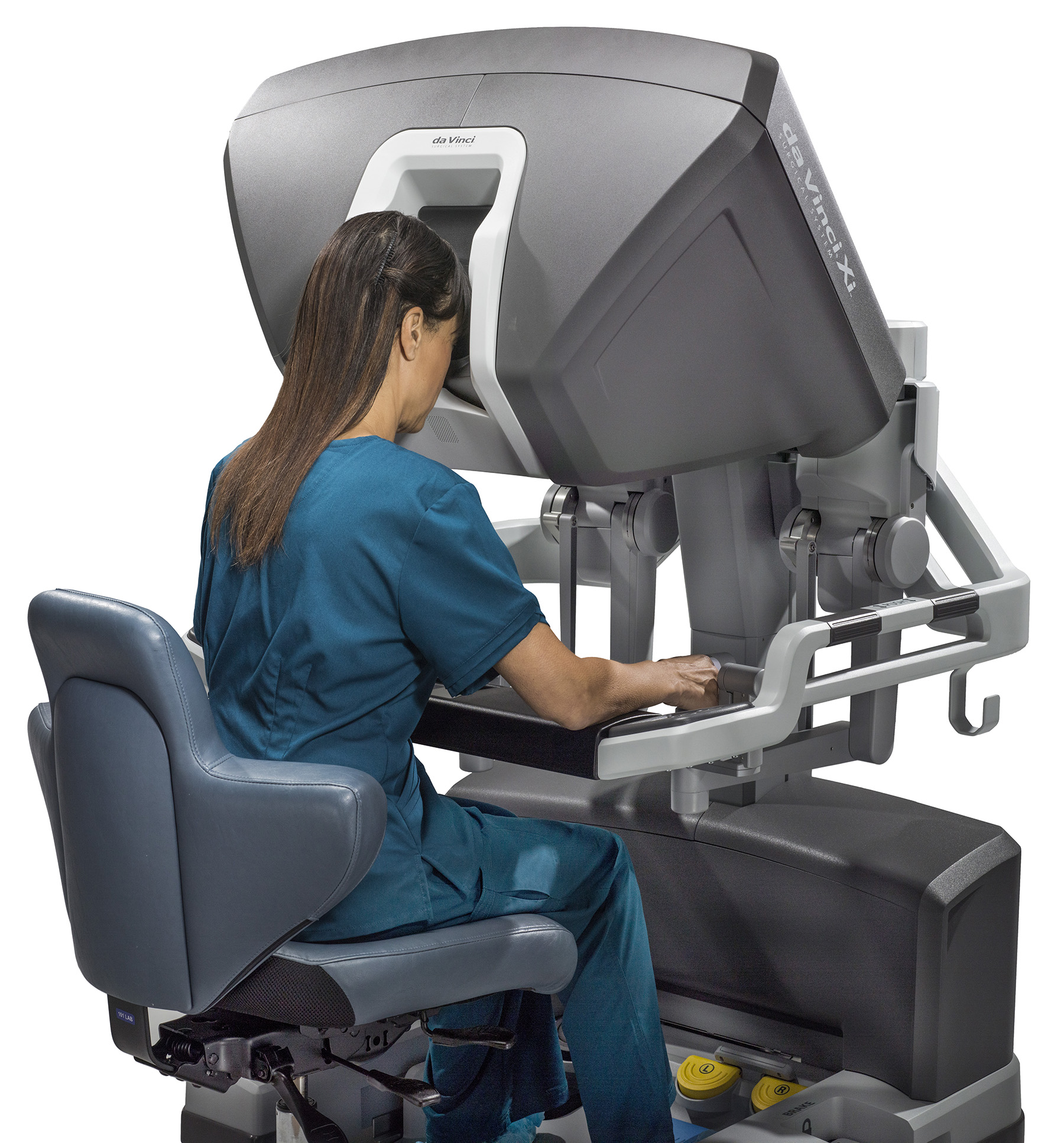 The
da Vinci Xi's
3D-HD vision component provides surgeons a highly magnified view, virtually extending their eyes and hands into the patient. Procedures are minimally-invasive, using small incisions roughly the size of a dime. Techniques made possible by the System result in greatly reduced pain, little to no blood loss, significantly quicker recovery, and less aggressive pain medication regimens.
This is an expandable technology platform that is designed to accommodate and seamlessly integrate a range of current technologies, as well as future innovations, in areas such as imaging, advanced instruments and anatomical access.