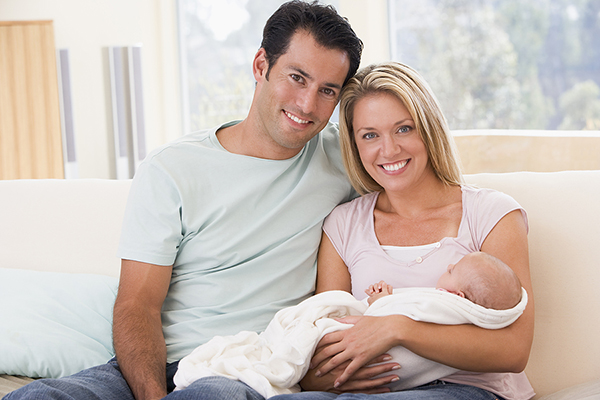 Long recognized as one of the finest places for labor and delivery, the Maternity Care Center at ACMH Hospital is here for you and your growing family. The entire birthing process – from labor to postpartum – takes place in a calm and comfortable setting. Each new birth is signified by the sounds of Rock-A-Bye Baby echoing throughout the halls and offices of ACMH. The caring and professional staff welcome hundreds of newborns into the world each year.
A CARING TEAM
• Family-centered care plan emphasizing mother-baby bonding time
• Daily quiet hours throughout the unit
CONVENIENCE CLOSE TO HOME
• Intimate setting with all private rooms
• Convenient, free parking in a campus-like setting
• Centrally located in Armstrong County, accessible to many in the region
EXCEPTIONAL CARE
• Access to on-site OB-GYN physicians and pediatricians
• Designated as a Blue Distinction® Center+ for Maternity Care
• Advanced certifications and continuing education for staff
EVERY STEP OF THE WAY
• Breast-feeding experts in-house
• Designated professional baby photographer
• Certified car seat technicians available at discharge
• Prenatal, sibling and breast-feeding classes offered
Take Control of Your Labor Discomfort
Managing discomfort during childbirth is a personal choice for women. ACMH Hospital is now offering qualified patients another option during delivery: nitrous oxide. Used across the world for decades, nitrous oxide is safe for both mother and baby!
Nitrous oxide is a colorless, odorless, tasteless, nonflammable gas. It is self-administered by the patient as needed for discomfort. While nitrous oxide may not relieve all of the discomfort associated with labor, it makes it more manageable!
ACMH is committed to providing quality education to our community. Preparing for your upcoming birth or your breastfeeding journey can empower new parents to feel confident in their decisions surrounding this exciting time.

Breastfeeding Class - 6:00pm - 8:30pm (Tuesdays)
January 18th 2022
March 22nd 2022
May 24th 2022
July 19th 2022
September 20th 2022
November 29th 2022
The Breastfeeding Basics class includes the following topics: Benefits of Breastfeeding, Proper Latch and Positioning, Normal process of milk production, newborn feeding patterns, common breastfeeding concerns, Expressing / Storing Breastmilk, Returning to Work

Prenatal Series - 6:00pm-8:00pm (Thursdays)
February - 3rd, 10th, 17th
April - 7th, 14th, 21st
June – 9th, 16th, 23rd
August – 11th, 18th, 25th
October – 6th, 13th, 20th
December – 1st , 8th, 15th
The Preparing for Birth and Beyond class series includes the following topics: Preterm/Braxton Hicks Contractions, Stages and Phases of Labor, Exercises, Breathing and Relaxation Techniques, Comfort Measures of Labor, Medical Interventions/Epidural, C-Section Overview, Newborn Care, Shaken Baby Syndrome, Postpartum Care, Contraception
INFORMATION For any questions regarding our classes or to register, please contact Kristina Lynch at 724-545-3582 or via email at lynchk@acmh.org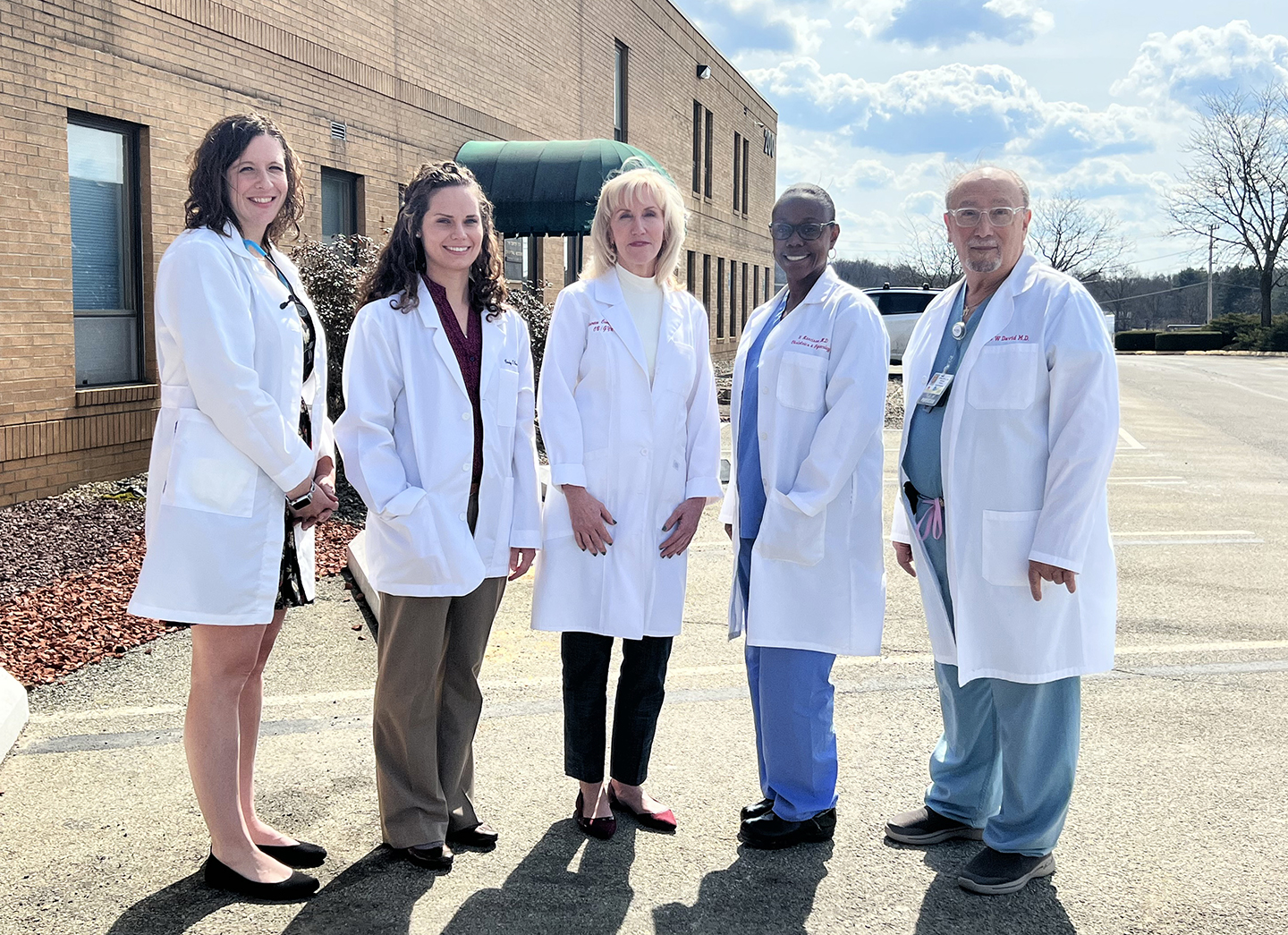 ACMH supports a progressive vision for women's healthcare in Armstrong County and the surrounding region.
Our ABC Women's Care physicians provide the most current diagnostic and treatment techniques and maintain a strong focus on minimally invasive gynecological surgery, as well as comprehensive obstetrical care. They are committed to providing individualized care at every stage of a woman's life.


ACMH Hospital is a Safe Haven for Your Baby
PENNSYLVANIA'S SAFE HAVEN LAW - It can be difficult to plan and prepare for a baby. If you are not ready or able to take care of your newborn, there is a place that you can take your baby where he or she will be cared for. You can bring your newborn (up to 28 days old) to our Hospital's Emergency Department and drop him or her off.
HOW IT WORKS - You are not required to answer any questions when your drop off your baby as long as your infant is unharmed and not the victim of any crime. You will not get into trouble and no one will judge you. You will not be required to provide your name or address. You may provide medical information about your baby if you wish.

Your baby will be examined by a physician and given medical care if needed. Our local county children and youth agency will take custody of your baby and will find a family to care for him or her. If at any point your change your mind and want your baby, you must contact your local county children and youth agency.

Our employees understand what a difficult decision you have to make and will assist you without any judgement or reprimanding. This is a safe, legal and confidential way to relinquish the care of your newborn. You may place your infant in the care of any hospital in the state of Pennsylvania without fearing criminal prosecution as long as your baby is unharmed.
For more information: Safe Haven: www.secretsafe.org Pennsylvania Safe Haven Helpline: 1-866-921-SAFE (7233)