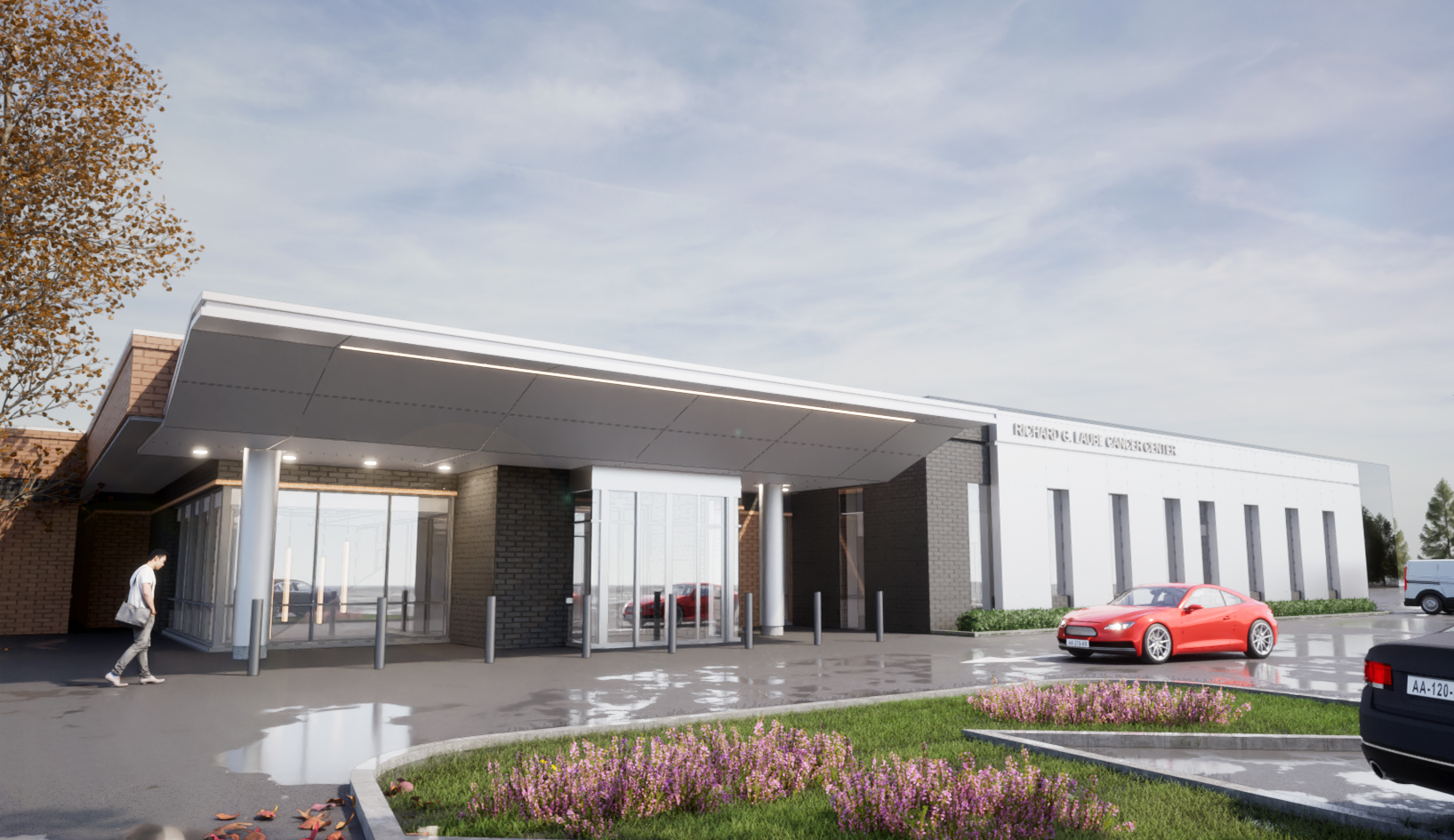 The Laube Cancer Center at ACMH Hospital has recently completed a year-long, $8 million expansion and renovation project that greatly enhances patients' access to and experience with the hospital's cancer programs in a beautiful, state-of-the-art facility. The center is directed by physicians from the Allegheny Health Network (AHN) Cancer Institute and staffed by a team of highly trained ACMH nurses and medical assistants who are dedicated to providing exceptional cancer care.
The ACMH Laube Cancer Center expansion includes: additional exam rooms, physician offices, and support service offices; a new canopied entrance way designed for easier wayfinding to treatment areas; an open connection to the upper floor through a two-story gallery that provides abundant natural daylight, and a spacious waiting area designed to maximize patient and family comfort.

The new center allows for a more streamlined and efficient approach to cancer treatment in an environment that is supportive and healing. A broad array of leading cancer experts coordinate to deliver the best care possible in the convenience and comfort of a close to home location.

The center's clinical layout, now expanded to over 20,000 square feet, features larger IV therapy bays, minimizing noise and maximizing privacy and comfort while providing access to natural light and direct proximity to nursing staff and other support services. Infusion capacity has nearly doubled to now house 18 chemotherapy bays and two private rooms. Exam room capacity has also been increased from four to 10 rooms in the new center.

LEARN MORE ABOUT THE CENTER REOPENING HERE.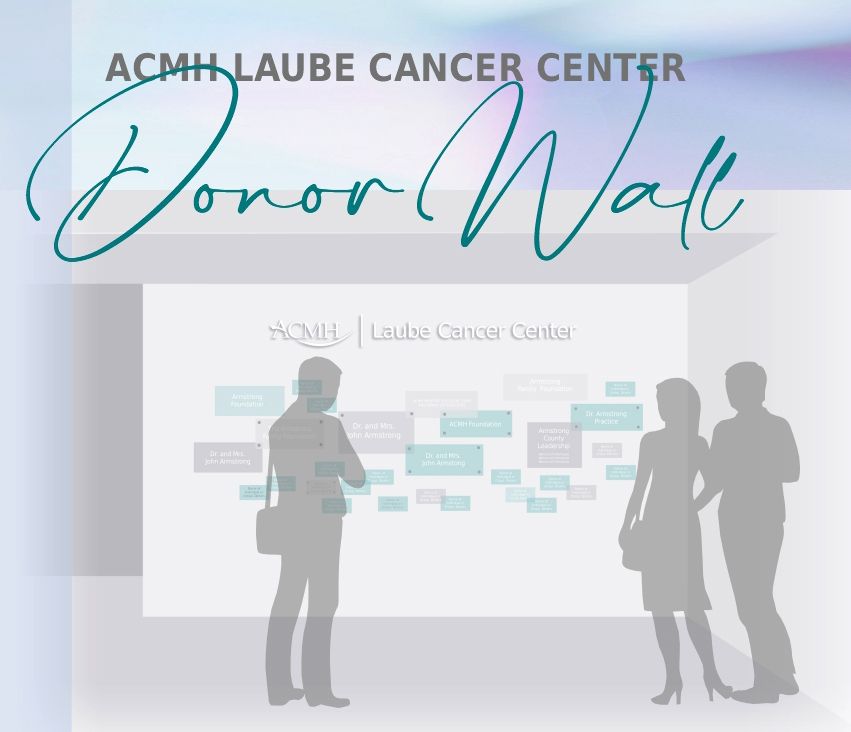 CANCER CENTER DONOR WALL
You are invited to become a permanent part of this amazing new center by having your name added to the donor recognition wall. Etched glass tiles will highlight individuals and organizations who generously supported the construction of the expanded Laube Cancer Center and those who will continue to foster its growth into the future. For information on making a donation, contact the ACMH Foundation.


ACMH and AHN partner to provide a full spectrum of surgical, medical and radiation oncology services. The cancer center's advanced technologies and clinician expertise offer patients a wide array of resources to diagnose cancer in its earliest stages and care for those diagnosed at any stage.

Experienced AHN oncology specialists and ACMH cancer care nurses work as a team to provide the best possible care. They use advanced technologies and breakthrough treatments to diagnose cancer at its earliest stage and effectively treat it for the best possible outcome. The center offers surgery, medication and radiation therapy, immunotherapy, and access to cancer clinical trials — all coordinated by our nurse navigators, and at one location.

You also have direct and guided access to AHN clinical trials, as well as those offered through their collaboration with Johns Hopkins Medicine.

Among the Allegheny Health Network Cancer Institute (AHNCI) physicians who practice at ACMH are medical oncologists Gene Finley, MD and Jyothika Mamadgi, MD, radiation oncologist Tracy Klayton, MD and surgical oncologist Kirsten Newhams, MD, MPH, and surgeon Rebecca Edmonds, MD.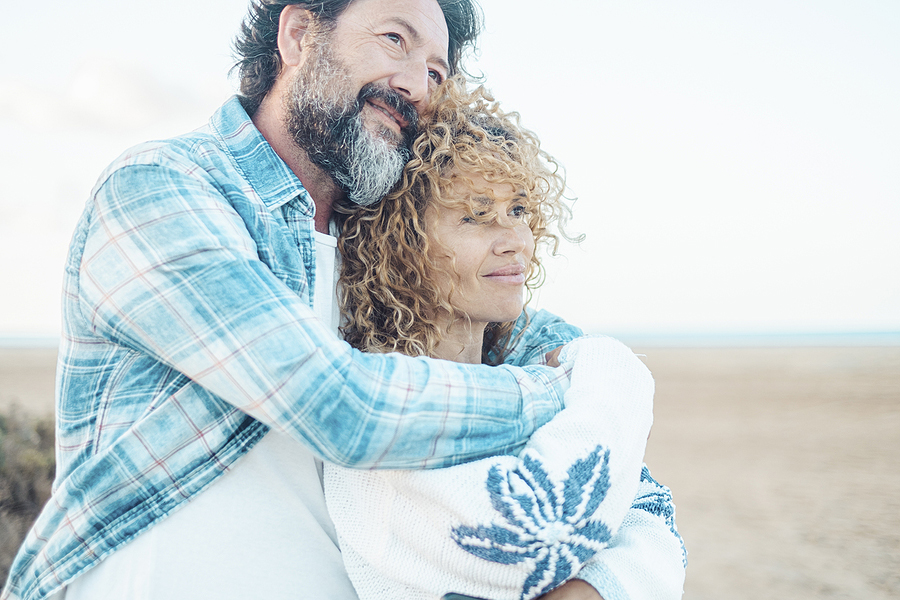 Our team of cancer specialists — medical, radiology, and surgical oncologists — regularly discuss your treatment plan at tumor board meetings. Together, they review the right treatment or combination of therapies for each stage of your care to give you the best results. At every step of the way, they will discuss your options and consider your personal preferences and lifestyle, including support services to keep you living the best quality of life during treatment.

The ACMH Laube Cancer Center provides access to comprehensive support and exceptional care
Personal nurse navigators
Oncology rehabilitation
Cardio-oncology
Genetic counseling
Nutritional counseling
Pain management
Integrated medicine
Psychosocial support
Clinical trials
Lymphedema therapy
Palliative care services
Private consults for specialized prosthetic fittings and wigs
ACMH INNOVATIONS: Active Breathing Coordinator
In order to deliver highly effective radiation treatment while lowering toxicity, ACMH has added a technological advancement: Active Breathing Coordinator (ABC). The simple act of breathing in and out causes motion of organs. This can result in radiation being delivered to a larger area in order to keep the target within the treatment field. The ABC sstem synchronizes radiation treatment with a patient's breathing cycle, allowing cancer care teams to precisely deliver therapy while reducing radiation to nearby healthy tissues.