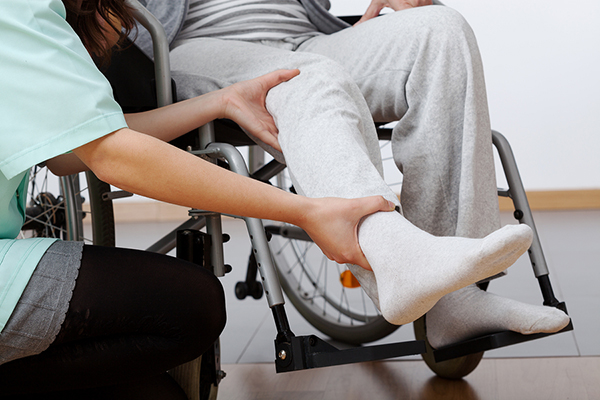 Licensed physical therapists perform individualized assessments resulting in the design of a customized treatment program. Therapy is administered utilizing hands-on techniques combined with state-of-the-art equipment. Our goal is to return patients to their highest functional level by providing quality therapy in an environment that is friendly and supportive to patients and their families.

Specialized therapy is available for:
Concussion rehab
Lymphedema treatment
Orthopedic/sports rehab
Pediatric interventions
Post-surgical rehab
Pain control
Somatics
Stroke rehab
Vestibular conditions
Wound care
A customized treatment plan will be developed based on individualized assessments performed by our registered occupational therapists. The goal of occupational therapy is to improve a person's functional ability to meet the basic demands of daily living. Adaptive equipment in simulated kitchen, laundry, bedroom and bathroom facilities are used for training purposes to assist in regaining those functions. Specialized therapy is available for stroke management, hand and wrist injuries, adaptive splinting and pediatric interventions.
Pediatric Occupational Therapy
The purpose of pediatric occupational therapy is to assess the child's development of skills for play, school performance, and activities of daily living. Therapy is conducted in an environment that fosters growth and development of each child's individual needs. Areas that are addressed during therapy may include, but are not limited to:
Fine motor skills (activities working on improving overall dexterity and grip strength)
Handwriting (working on pencil grasp, letter formation and sizing)
Self-help skills (including dressing, buttons, zippers, shoe tying)
Visual motor/visual perceptual skills (eye-hand coordination, recalling visual input, copying sentences from a chalkboard)
Splinting
Occupational therapy provides treatment to children with diagnoses including, but not limited to:
Developmental Delay
Fine Motor Delay
Autism Spectrum Disorders
Neurological disorders, such as cerebral palsy, traumatic brain injury
Down's Syndrome
Visual motor/visual perceptual deficits
Hand injuries
Post-surgical rehab
Hand Therapy
The Rehabilitation Department at ACMH offers a variety of services, including outpatient hand therapy. An in-depth evaluation is performed by an experienced occupational therapist. A customized treatment plan is developed to address the patient's needs, including, but not limited to, range of motion, strengthening, fine motor and coordination, edema control, pain control, and splinting needs.
Adult and pediatric services are provided by licensed speech-language pathologists who are certified by the American Speech-Language-Hearing Association (ASHA). Services include clinical evaluation and individualized treatment of communication and swallowing disorders associated with, but not limited to:
Stroke
Traumatic brain injury
Parkinson's disease
Voice disorders
Head and neck cancer
Cognitive impairments
Swallowing disorders
Autism spectrum disorders
Developmental delays
Articulation disorders
Childhood Apraxia of Speech
Language disorders
Feeding disorders
Specialized services are available including modified barium swallow studies, Vital-Stim Therapy, augmentative and alternative communication.
Pediatric Speech Therapy
The pediatric speech therapy program at ACMH provides comprehensive speech, language and feeding services to children of all ages. Individualized treatment plans are designed for each child's specific need and implemented within a welcoming and fun environment. Our therapists are skilled in treating a diverse population including children with developmental delays, autism, apraxia and other neurogenic disorders.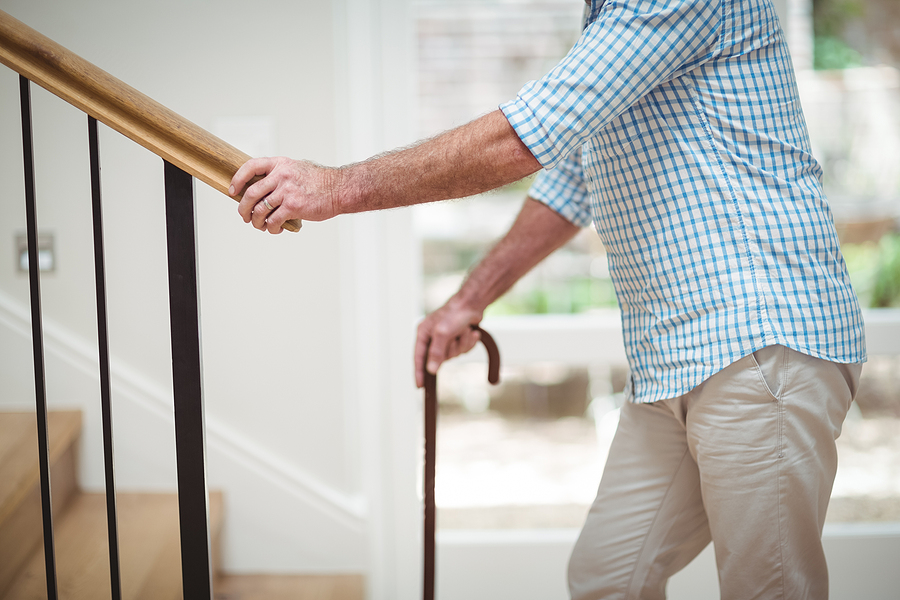 Fall Prevention and Safety
ACMH Hospital and Life Armstrong are partnering to bring you an important message on fall prevention. We are here to help! Chick HERE for more information.