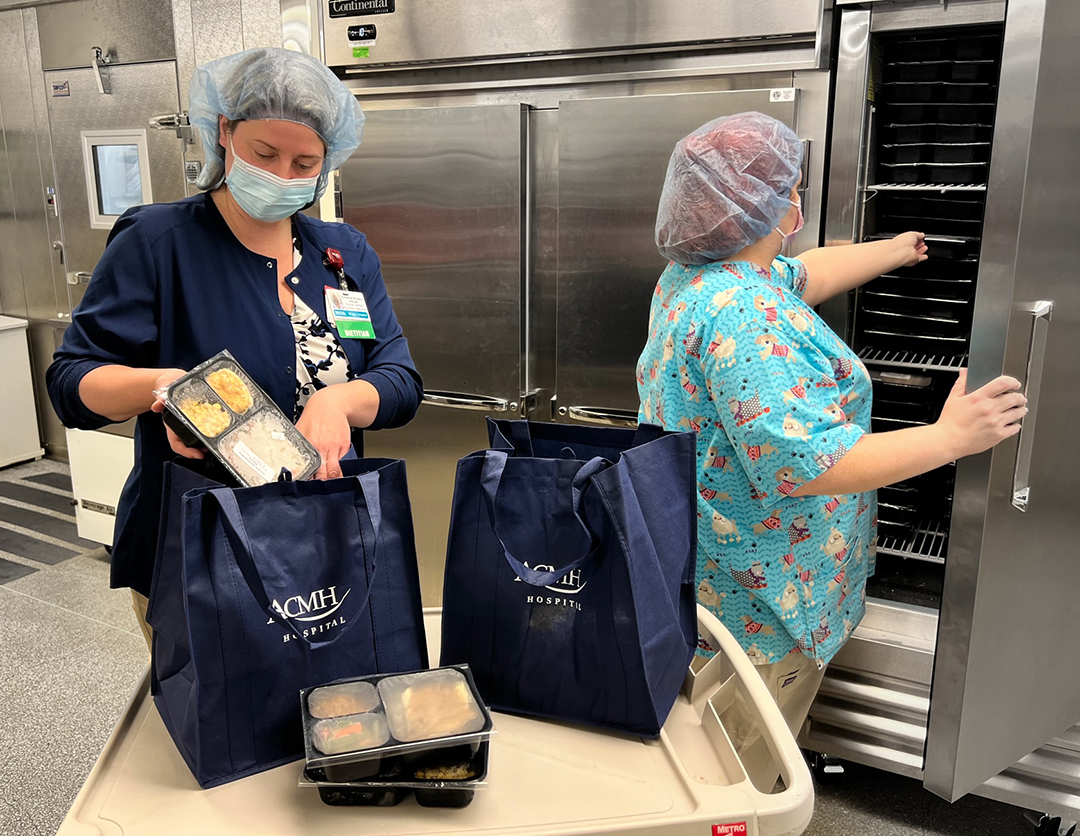 At ACMH, we realize that returning home after a hospital stay can be a challenging time. To help our patients settle in at home, the
ACMH
Care Package Program
provides interested patients with a three-day supply of meals to help with that transition.
Food from the ACMH Dietary Department is packaged into frozen meals for patients to take home upon discharge. These easy-to-prepare options include a wide variety of food types and specific options for cardiac and diabetic patients, if applicable. An ACMH Discharge Planner will discuss needs with the patient, based on questions they answered during their intake. They then coordinate the delivery of the care package, which will come in a reusable cloth bag that was donated through the generosity of the ACMH Foundation.
The mission of
ACMH
Care Package Program
is to provide nutritious food to patients in need, which will promote wellness, nourishment, and strength following discharge from the hospital and improve people's health and well-being.
This program is made possible through the generosity of the ACMH Medical Staff and the ACMH Foundation.
Your donation can help keep it going!
MAKE AN ONLINE DONATION:
Click on the
DONATE
link below to make a donation through your Paypal account, or enter in your credit or debit card information. Please note that the donation is for the CARE PACKAGE PROGRAM in the comment section. Thank you for your support!