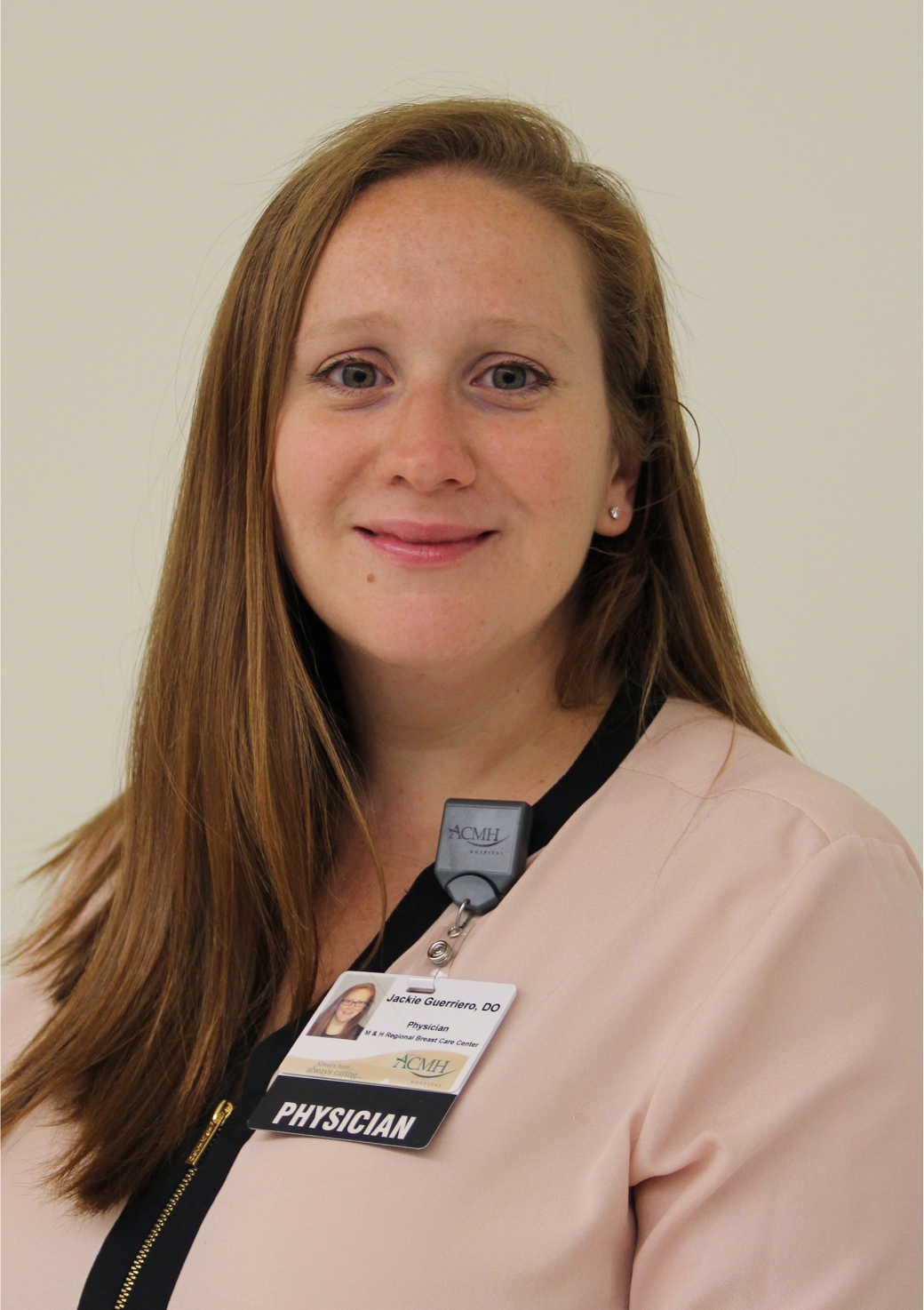 Jackie Guerriero, DO, is a board certified general surgeon and heads up the department. Dr. Guerriero was born and raised in Pittsburgh. She received her undergraduate degree from Allegheny College in Meadville and attended medical school at the University of New England College of Osteopathic Medicine (UNECOM) in Maine.

Dr. Guerriero completed her residency through Geisinger Health System and was the head of the breast program at Geisinger for five years. Dr. Guerriero joined the ACMH staff in 2018. She is married to Dr. Ricky Clay, an ACMH surgeon, and they are the parents of Olivia (age 5) and James Perry (age 3). Dr. Guerriero and Dr. Clay relocated to western Pennsylvania to be close to family.

Call 724-545-3588 to make an appoinment!