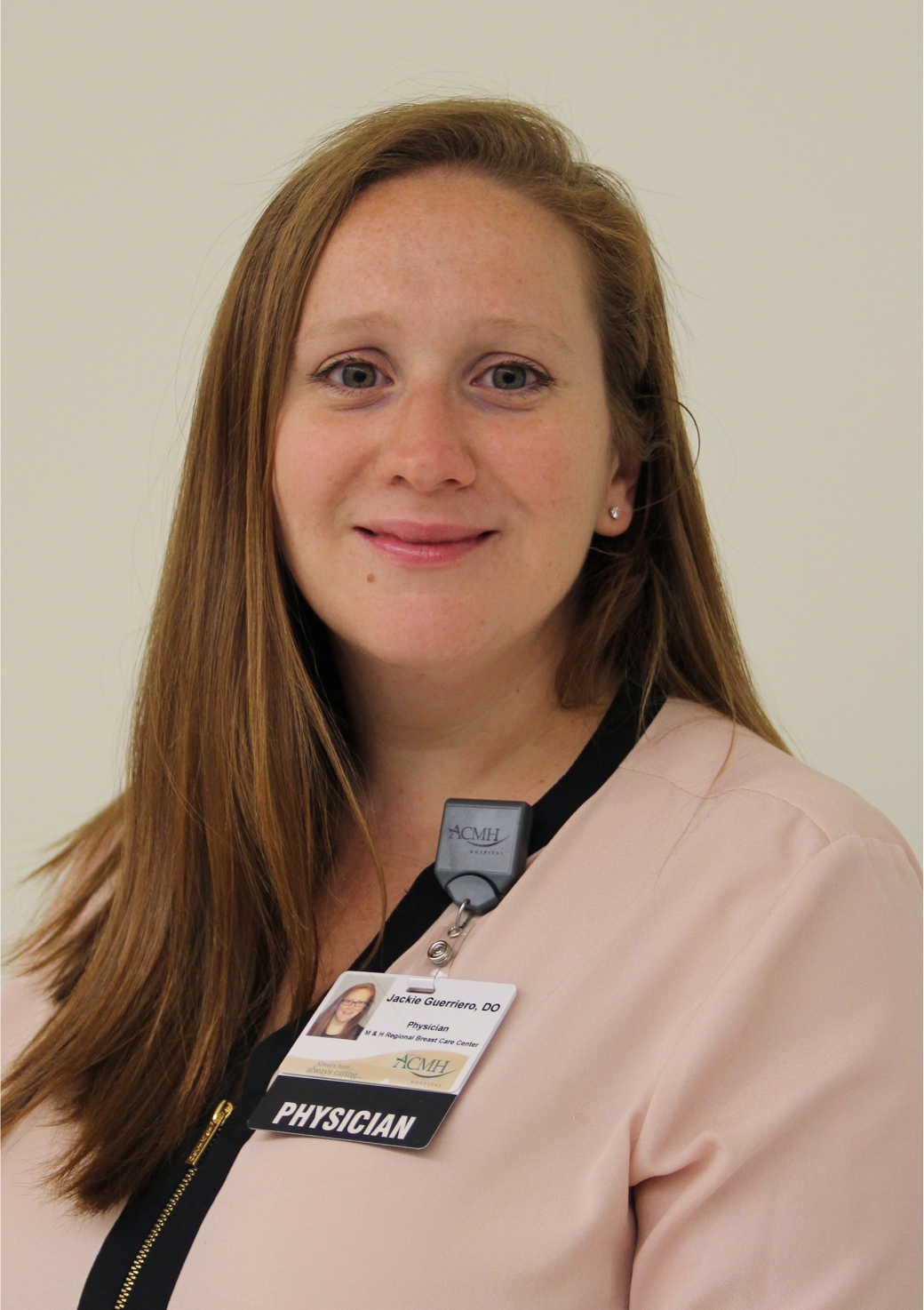 A graduate of the University of New England College of Osteopathic Medicine, Dr. Guerriero has specialized in Breast Surgery for the past five years. She is excited to bring a level of quality associated with university programs to a community hospital, along with her personal philosophy of long term follow-up care.
Dr. Guerriero was instrumental in leading a multi-disciplinary Breast Program during her tenure at Geisinger Health System. Accredited every three years by the NAPBC (National Accreditation Program for Breast Centers), the program was comprised of Medical Oncology, Radiation Oncology, Radiology, Pathology, Genetics, Plastics and Social Workers. Geisinger has also recognized Dr. Guerriero for ranking nationally in the top 10 percent in patient experience three years running.
Call 724-545-3588 to make an appoinment!