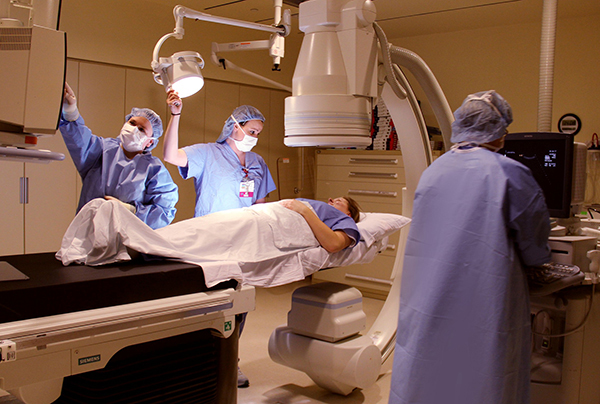 ACMH Hospital Imaging Services provides excellent, professional diagnostic care to all surrounding communities. Patient satisfaction is the highest priority.
ACMH offers a full range of inpatient, emergency and outpatient imaging services such as:
Diagnostic X-Ray
3D Mammography™
Digital Mammography
CT (Computerized Tomography)
Interventional Radiology
MRI (Magnetic Resonance Imaging)
Nuclear Medicine
PET (Positron Emission Tomography)
Ultrasound
Low Dose CT Lung Screening
The Imaging Services Department offers 24/7 service and procedure results are reported promptly to the ordering physician.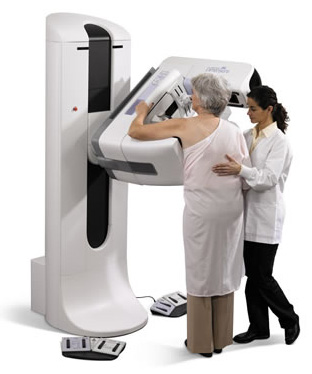 Greater accuracy means better breast cancer detection and a reduced chance of being called back for additional screenings. 3D Mammography™ is beneficial to all patients, but particularly those with dense breast tissue who may reap the most benefit of enhanced imaging.
The process is not much different than a traditional mammogram as the usual 2D pictures of both breasts are acquired in the standard fashion. Then, the camera swings in a small arc above the breast to obtain the thin layer pictures of the breast. The breasts remain in compression for slightly longer for the 3D mammogram, approximately 4 seconds longer per view.
Many health insurance companies are starting to provide coverage for 3D Mammography™, but not all. Standard 2D mammography has been proven to save lives. Your breasts will still be fully evaluated with the standard 2D mammo with extra pictures and/or breast ultrasound, as needed. Talk to your doctor about the new 3D Mammography™ technology available at ACMH and ask if you may be a candidate.

Mammograms save lives! Scheduling a mammogram is simple... obtain an order from your healthcare provider and call 724-543-8131 to schedule your appointment. No insurance? No healthcare provider? No problem! Call 724-543-8658 to find out how you can get free or low cost breast and cervical cancer screenings through the Pennsylvania HealthyWoman Program.
The Imaging Center provides excellence and professional service in a relaxed, comfortable atmosphere, which is particularly soothing for patients who find a hospital-based setting somewhat stressful.
We offer a full range of outpatient imaging services such as:
CT (Computerized Tomography)
MRI (Magnetic Resonance Imaging)
Mammography
Bone Density Testing
Ultrasound
Diagnostic X-Rays
Blood Draw Services
Patient satisfaction is our highest priority and we strive to make the imaging experience as hassle- and stress-free as possible. Our reports of your procedure results are generated promptly to your ordering physician.
Our friendly staff is focused on our patients and their family. With a more relaxed atmosphere and ease of scheduling, patients experience less stress and anxiety while waiting for their exam.
A Radiologist is onsite and available to discuss any questions or concerns a patient or family member may have regarding a procedure or its results. Our dedicated staff strives for the ultimate in patient comfort and satisfaction.