On Thursday, August 8th, ACMH unveiled a unique Occupational Rehabilitation tool – one that was fabricated locally by a father and son team of ingenious welders from Mark T.K. Welding in Kittanning.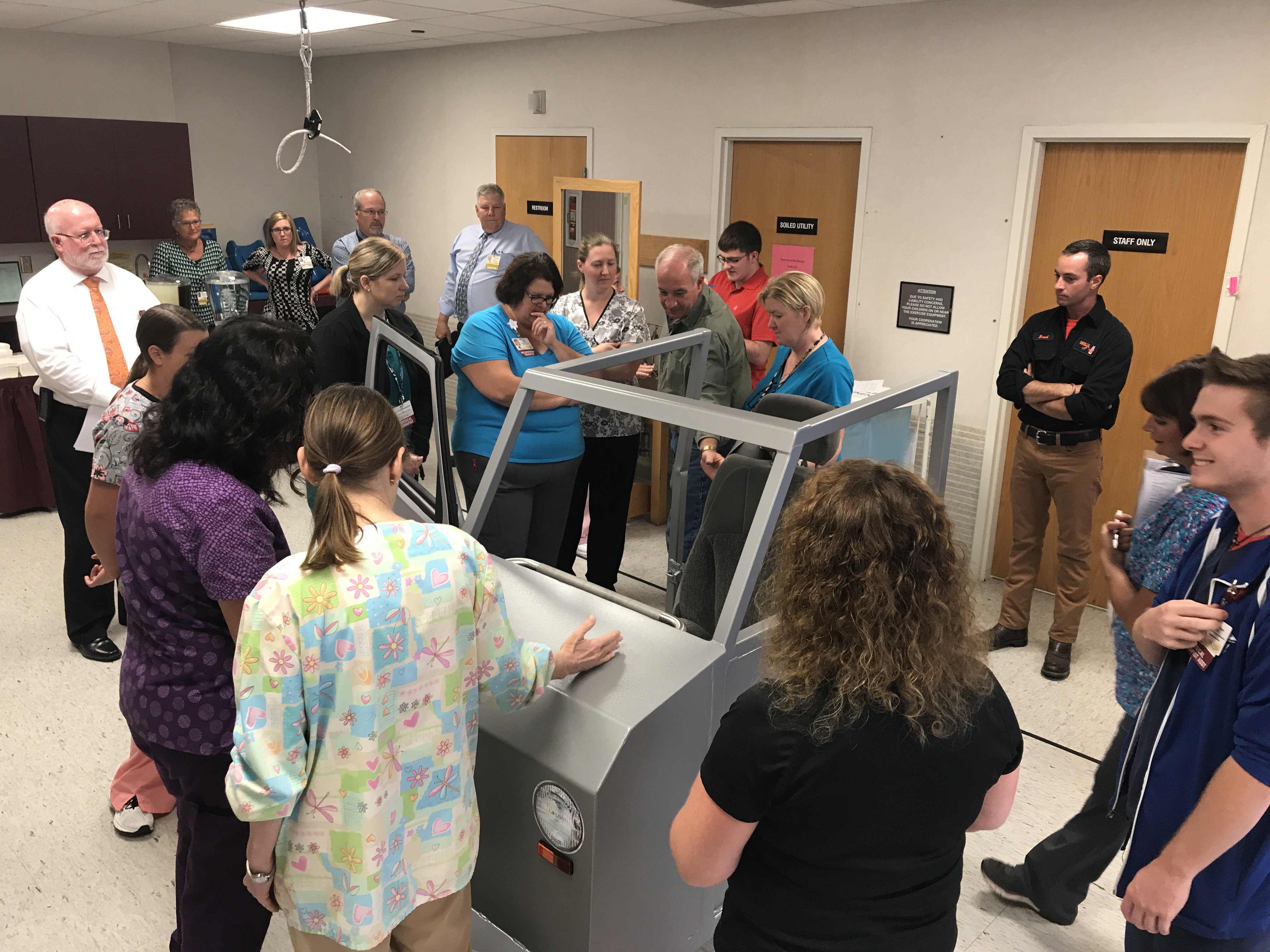 This new apparatus is a working model of a car, complete with a door and seat that will assist ACMH Rehab Therapists in teaching patients who are re-learning mobility techniques. Patients recovering from surgery, a stroke, and other conditions will more easily and safely regain functional access to a vehicle with the availability of the new Rehab Car Simulator.
While ACMH had the option of purchasing a simulator from a national manufacturer, hospital leadership chose, instead, to challenge this local business with the project. The results are an outstanding success!
This new addition to the Occupational Therapy program at ACMH further demonstrates the institution's commitment to patient safety – and cooperation with community individuals and businesses.